Estimados estudiantes,
De parte de la Escuela Global de Dirección de Proyectos, queremos extenderles cordial invitación a las actividades que se realizaránla en ocasión del Día Internacional de la Administración de Proyectos, que se celebra en la primera semana de noviembre. 
Este año se transmitirán dos videoconferencias virtuales. Esta actividad está abierta a todo público y gratuita, por lo que podrán invitar a sus compañeros de trabajo y amigos. Los temas de este año son realmente interesantes y de actualidad, relacionados con la gestión de equipos de trabajo multigeneracionales; y, el otro, con lecciones sobre el proceso del Acuerdo de Paz en Colombia, por parte de una graduada de nuestro programa, abogada y máster en Derechos Humanos y Derecho Internacional Humanitario.
Fecha: 03 de noviembre. 
Hora: 5:30 p.m. a 7:00 p.m. (hora de Costa Rica)
Dos puntos extra
 se darán a aquellos estudiantes de la MAP, MAPD y MPM que participen.
Para ello deben de llenar el formulario indicando la generación después del nombre:
Ej: 
Nombre: Carolina-MAPD39
Apellidos: Campos Suárez
Asimismo, en la actividad de WizIQ, deben de ingresar con el nombre completo, seguido de la generación.
Ej. Carolina Campos Suárez MAPD39
Si no les deja por el espacio, ponen el nombre, primer apellido, inicial del segundo apellido y generación (si su nombre permite diminutivos, pueden ponerlos también).
Ej: Carolina Campos S. MAPD39
Ej: Caro Campos S. MAPD39
Saludos cordiales,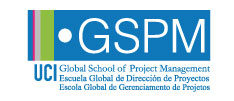 Dear students,
The Global School of Project Management invites you to the activities that will be held on the occasion of the International Project Management Day.  
This year, we will broadcast two webinars (in Spanish only). This activity is open to the public and free, so you can invite your colleagues and friends. The topics of this year are really interesting and topical, related to the management of multigenerational work teams; and the other, with lessons about the process of the Peace Agreement in Colombia, by a graduate of our program, lawyer and Master in Human Rights and International Humanitarian Law.
Date: November 03, 2016.
Time: 5:30 p.m. to 7:00 p.m. (Costa Rica time)
Two extra points
 will be given to those MPM students who participate. In order to receive them, each student must indicate their generation group after his/her name:
Ex: 
Name: Carolina-MAPD39
Last name(s): Campos Suárez
Also, in the WizIQ activity, each student must log in with their complete name and generation number.
Ex: Carolina Campos Suárez MAPD39
Best regards,